Is Luck a currency? Can we earn it? Do we win it? Can we chose to spend it wisely? What about if we have none of it?
For LeithLate16 and DeptfordX 2016,  Juliana Capes made "Annul", a durational installation made from pennies to investigate  ideas of  a person's "fortune".
Through a simple, poetic action in a public space, Juliana Capes set up a situation at street level to consider ideas about  fortune, value, currency and public participation.
Juliana's good fortune of receiving a fee for participating in an Art's Festival was converted into pennies which were inserted into the cracks in the pavement. The pennies, when found on the pavement are said to bring good luck and could then perhaps cancel out the bad luck brought when stepping on a crack. Therefore the luck is Annulled, leaving a liminal space safe from the tirades of fortune.
Annul was at LeithLate, Edinburgh on Thursday 23rd  June 2016.
Annul was at DeptfordX, London on Friday 23rd September 2016.
Images from Annul at LeithLate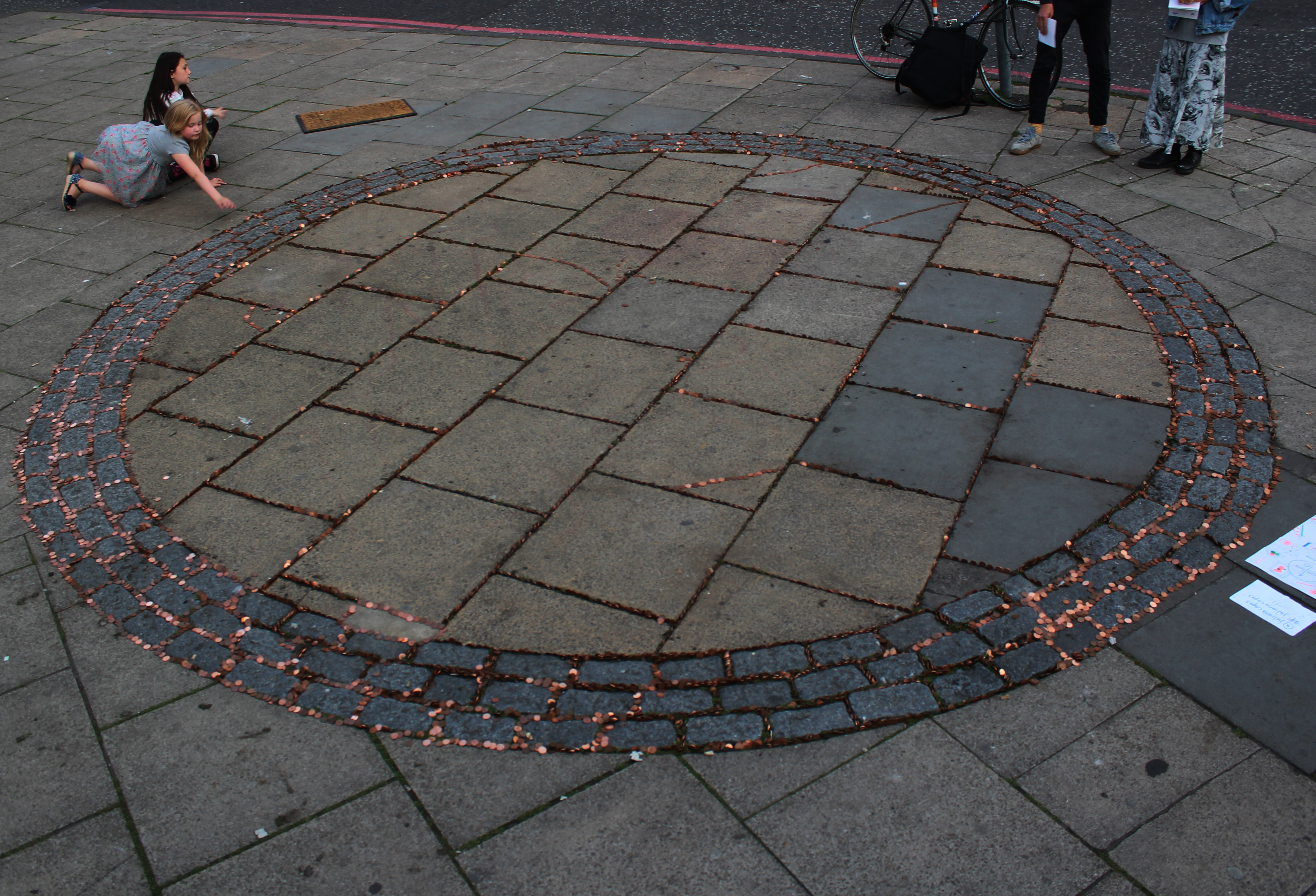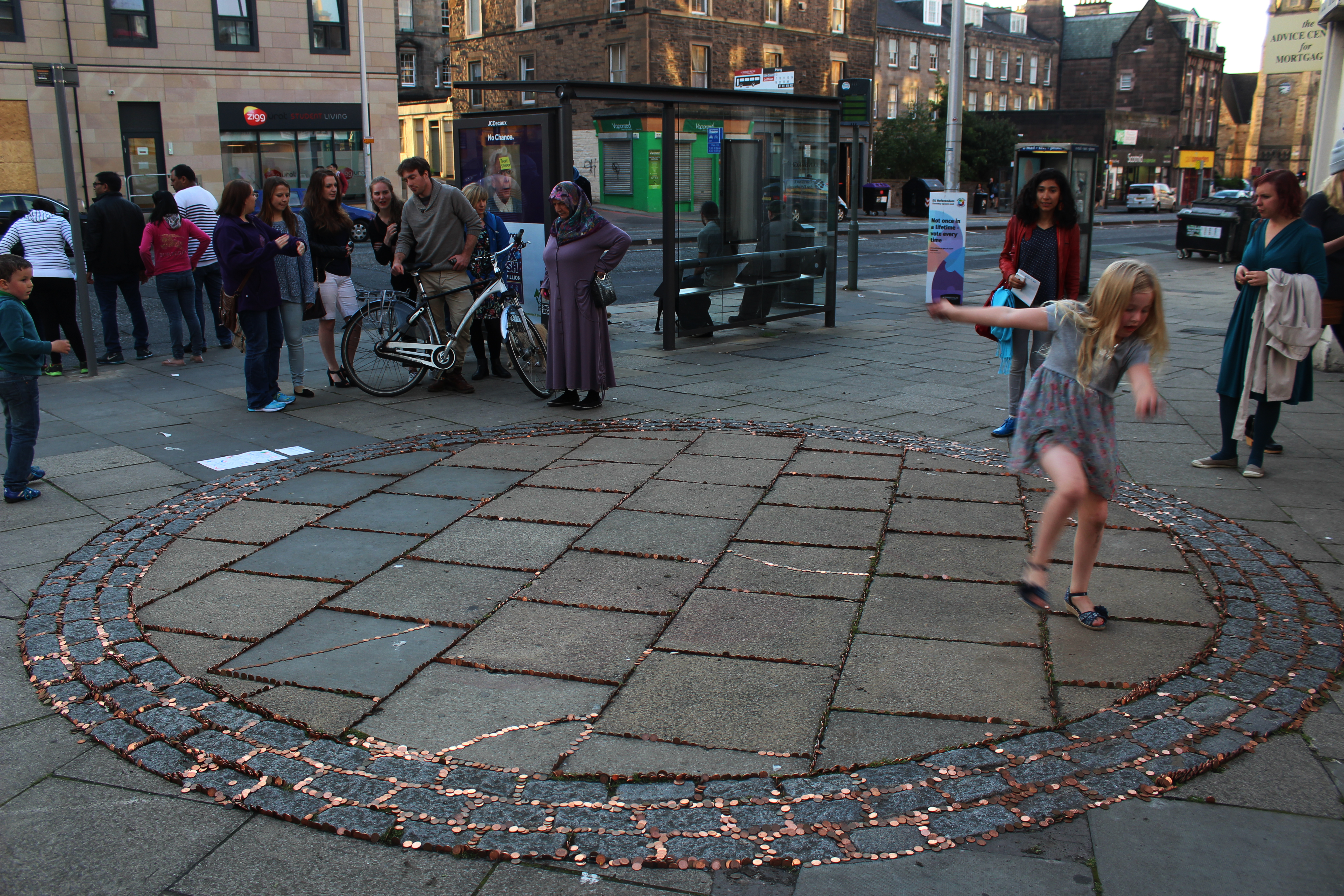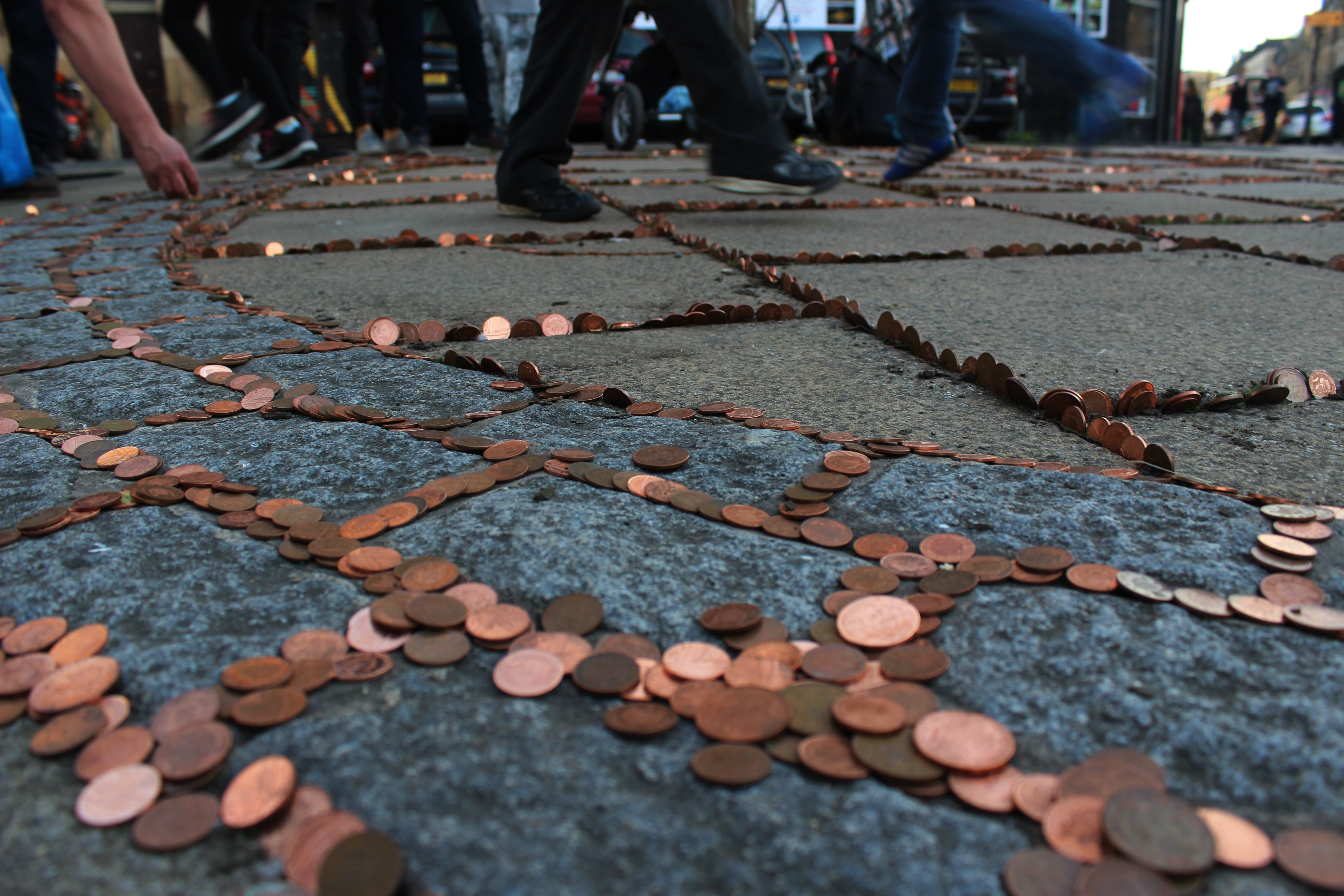 Images from Annul at Merchant City Festival Glasgow, 2004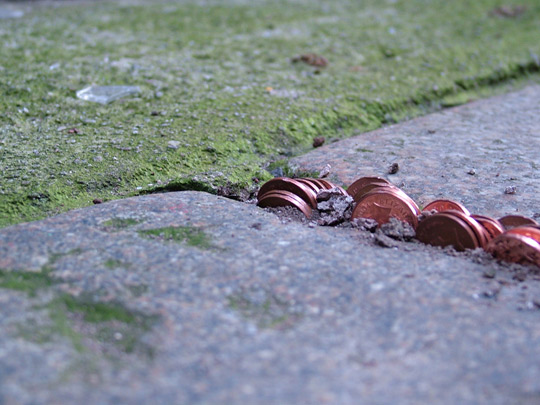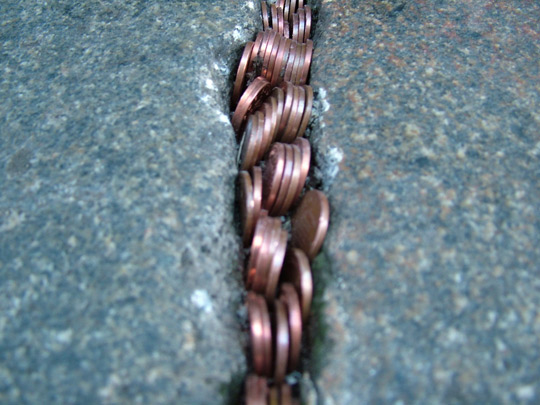 Images from Annul – Glasgow International 2005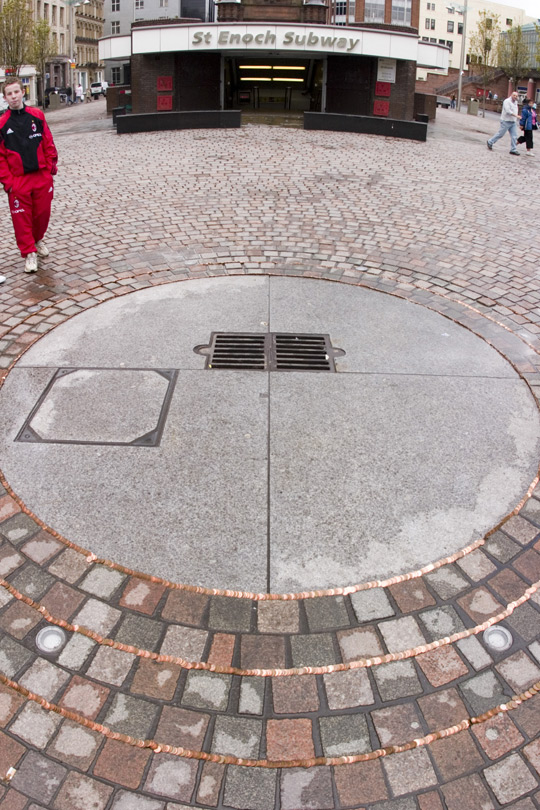 Images from Annul – Nimes Bienalle 2006