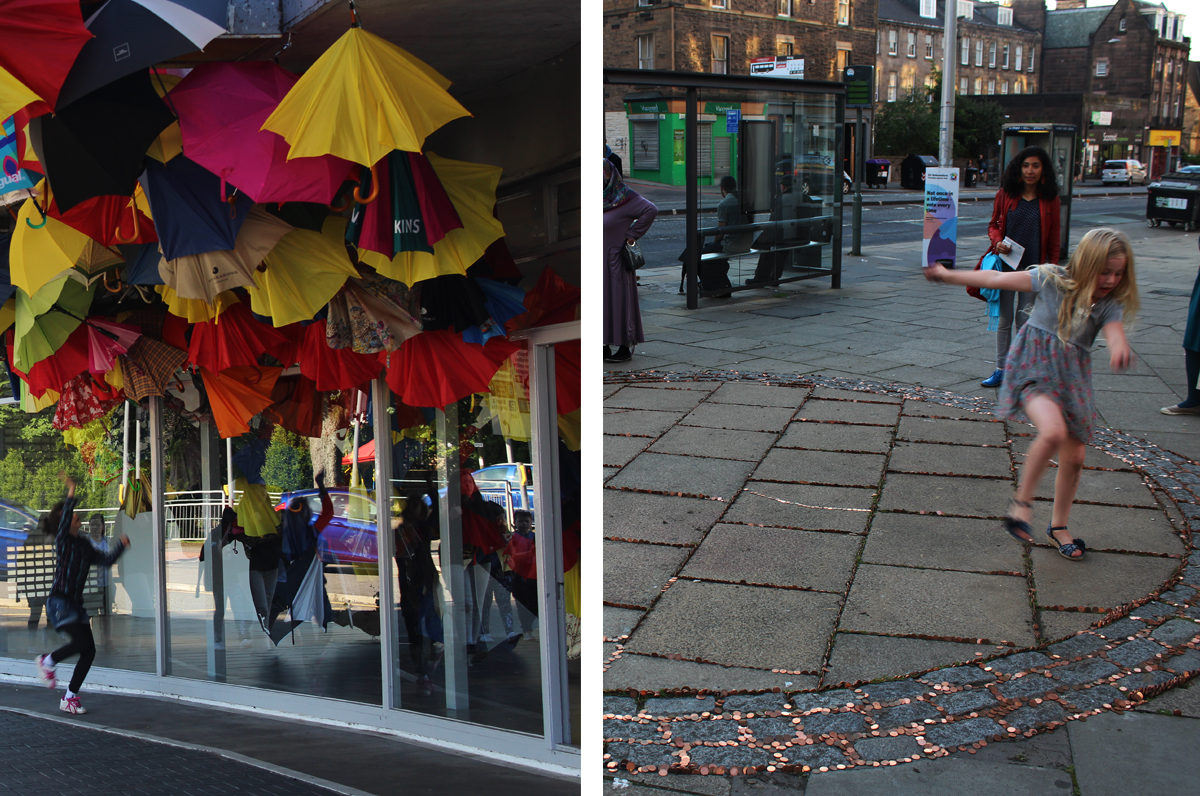 Current Exhibitions
Deptford X Festival, Deptford London.
Deptford Lounge, Giffin St, London SE8 4RJ
23 September — 2 October 2016.
Public Art that the Public Unmakes – Juliana Capes.
Exhibition information:
"Public Art that the Public Unmakes" is an exhibition of recent work by Edinburgh artist Juliana Capes.
The exhibition brings together two short films,  Annul and Breakers, with an essay by Andrew Eaton-Lewis, former arts editor of The Scotsman.
In Annul, pennies found on the pavement are said to bring good luck. Could this cancel out the bad luck brought when stepping on a crack, annulling the luck in the street and leaving a liminal space safe from the tirades of fortune? A simple, poetic action in a public space sets up a situation at street level to consider ideas about fortune, value, currency and public participation.
In Breakers, 70 water filled balloons are hung in public so as to resemble a breaking wave. A time-lapse camera then waits for the Breakers to arrive and act, in this investigation into the vulnerability inherent in life and art.